Tungsten Carbide Roller  is a kind of metallurgical tool which consists of tungsten carbide and cobalt with high hardness and wear resistance. There are ideal for use in applications where strength, durability and longevity are factors. The performance of the tungsten carbide roller is related to the content of the bonding phase metal and the size of the matrix phase–the tungsten carbide powder particle.The different binder content and the corresponding tungsten carbide particle size form different carbide grades. If the content of the metal binder is increased or the particle size of the tungsten carbide is increased, the hardness of the cemented carbide decreases and the toughness increases. Tungsten Carbide (WC) is twice as strong as steel and is similar to corundum in hardness. Tungsten carbide rollers combine superior hardness with resistance to abrasion and wear and they are available in a wide range of sizes. They can also be milled according to the customer's specifications. It has advantage of high wear resistance, long life and high efficiency during the high speed rolling.
Grade Suggestions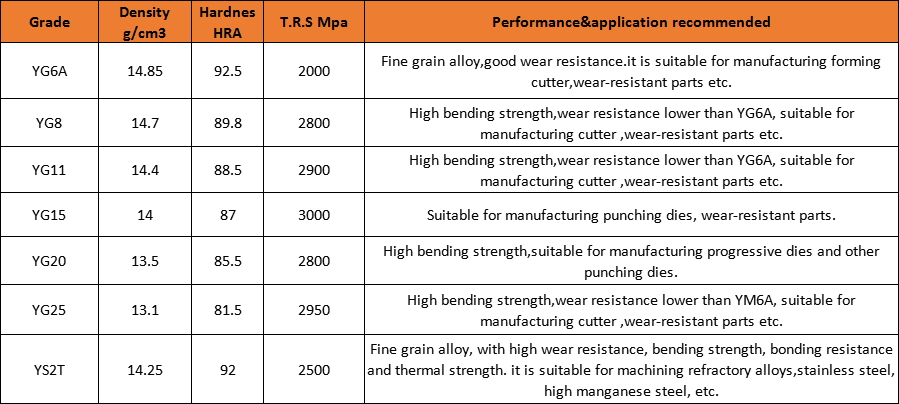 Carbide roller used on the stretch reducing mill for bars, thread steel bars and common wire with the durability 10 to 20 times higher compared to common steel roller. The surface quality and the steel bar size accuracy are greatly improved. The cemented carbide roller reduces effectively the production cost and improves the quality. Roller for Profile Wire Rolling, Flat Wire Rolling, Construction Wire Rolling, Plain Wire Rolling and Welding Wire Rolling, Wire Straightening, Wire Guiding etc.

STANDARD DIMENSIONS 

wire range ofwire diameter (mm)
ODmm
oIDmm
Tmm
outer diameter
inner diameter
thickness
4-8.5
125
82
15
9-12
125
82
20
4-8.5
140
90
15
9-12
140
90
20
4-8.5
150
90
15
9-12
150
90
20
4-8.5
160
90
15
9-12
160
90
20
9-12
170
100
20
9-12
220
130
20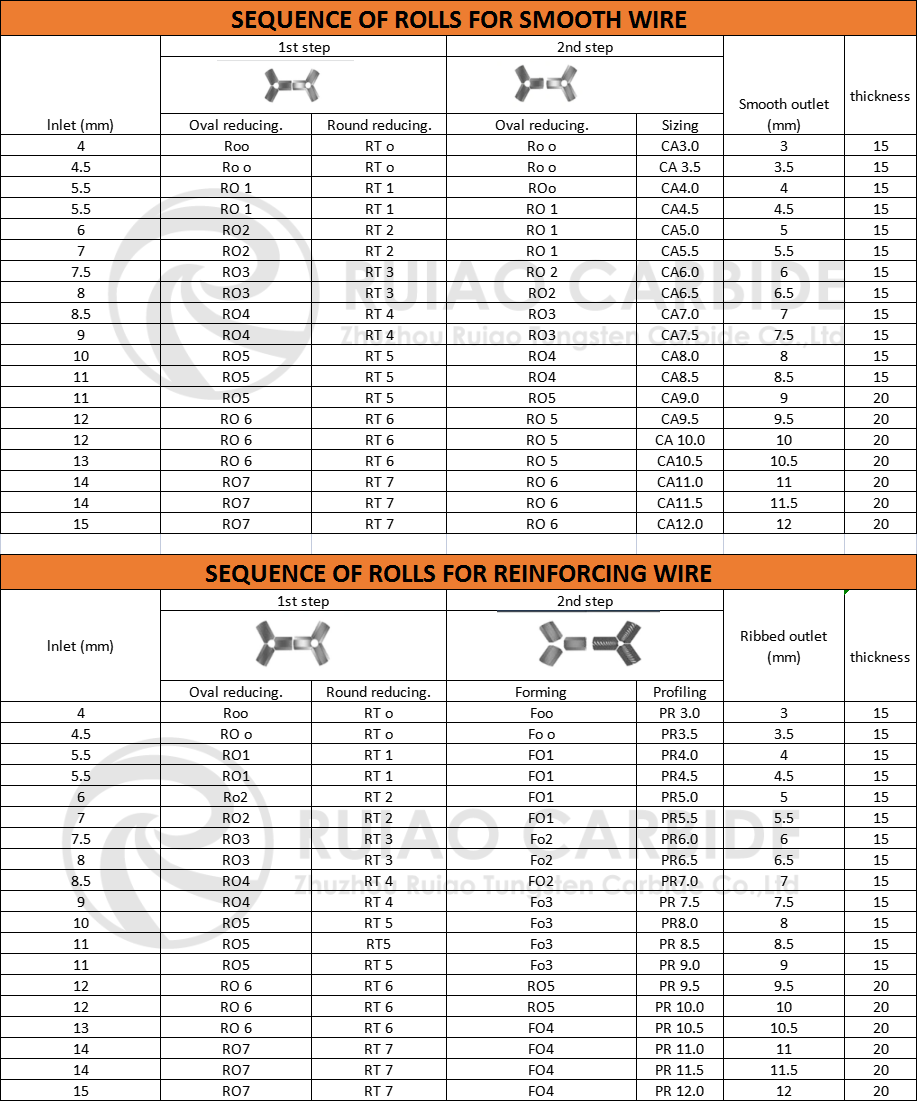 For more detail, please move to Catalog.